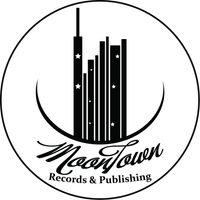 Creole King is a creative force, born and bred in the city of New Orleans, LA. As a child, Creole King discovered he had a flair for entertainment and love for creativity that was nourished by his home town. He would entertain his family and friends by imitating popular artists such as Jodeci, R.Kelly, LL Cool J, Dru Hill, and more. It was apparent that what began as fun and games, was a real vehicle for comedic timing and vocal abilities. Soon, music became his one true passion. Creole King honed his talent and incorporated his love for the Lord in the youth choir at First Hollygrove Baptist Church. As he developed, he began to compete in talent shows in the greater New Orleans area. In 1999, two friends, along with his twin brother, J. Henry, formed the group, Cristal. Cristal quickly gained local success in a competitive market by performing hit songs by popular groups, such as Dru Hill and Boyz II Men. Under his leadership, Cristal performed and won the world famous Amateur Night at the Apollo Theatre in Harlem, NY. After Cristal disbanded, Creole King began to sow a unique style of emotionally potent, hip hop infused, soul music that marries the passion of his hometown heritage and the influences of his youth. He has flourished on the records of other artists, and managed to maintain his own style.
Creole King has performed in several venues around the Atlanta area. He is known for his effortless charm and charisma on or off stage.
Creole King is unmistakably soulful, undeniably fly, and unquestionably dope. He is "The King of Creole Soul" and today is bringing his talents under MoonTown Records & Publishing. Stay Tuned for more about Creole King.
HERB MIDDLETON PRESENTS SOUL & R&B MUSIC LOVERS VOL 1.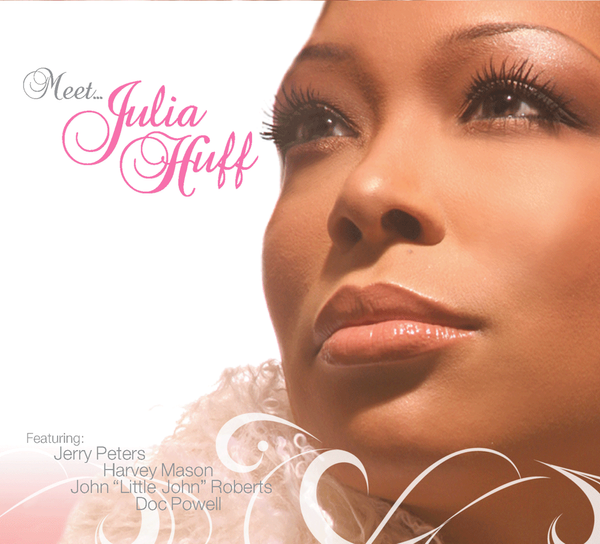 When a gifted singer spends well over a decade honing her craft, all the while wrestling with the sweet-n-sour sauce of life, it makes an exceptionally stunning talent to experience.. The Chicago-based chanteuse sacrificed a budding career as a hard news journalist to return to the path of singing. She was born to strut with high favor and love power. With music produced, arranged and largely composed by the legendary Jerry Peters (Phyllis Hyman, Earth Wind & Fire), Meet…Julia Huff introduces the listener to a 5-star talent as comfortable with cabaret jazz as she is with high gloss soul-pop. Make no mistake – Julia Huff is a singer whose time has finally arrived.
Julia Huff has been steadily and faithfully working what's left of the fabled Chicago nightclub circuit 3 to 4 nights a week gigging the old fashioned way with her group Julia Huff & The Company Band. She's played every venue from the sadly closed Jilly's and The Back Room to festivals such as "Taste of Chicago" and the Main Stage of "Juneteenth," to headlining a host of private V.I.P. receptions and corporate industrials. She also made Detroit a home away from home with frequent visits to all of its casinos and, of course, Baker's. She is best known for her loving "A Tribute to Phyllis Hyman" which packed houses in many cities. Ms. Huff also took her act overseas for acclaimed extended engagements.
"I've played prestigious clubs in Russia, including Moscow, promoted with radio and television interviews," Julia shares with pride. "Before that, Japan was my first time out of the country. I was in Gion and Kyoto at Select Repos where I played for a month…amongst the real geishas! I had everybody from a big time Sumo wrestler to the President of Toyota in attendance to see me."
Singing began for Chicago-born Julia Huff when she belted out The Carpenters' "We've Only Just Begun"…at her kindergarten graduation! From that point until college, she sang everywhere from church to talent shows. Once at university level, however, Julia pursued another burning dream to be a news journalist. After earning her broadcasting degree, she landed at City News Bureau, covering many top local and national political stories, and was also an on-air reporter at NBC affiliate WICD-TV in Champaign, Illinois. But the reality of that grind had Julia rethinking her career. Besides, the Chicago nightlife was calling…one of the last cities a girl can make a living in singing.
"It was a hard choice but I decided to make the arduous journey back to performing," Julia shares. "I don't play an instrument and don't have a degree in music, but I went ahead and started singing in clubs anyway." Starting as a featured singer with The Gentlemen of Leisure (a.k.a. The Gents), Julia did shows and industrials at key spots across the country, including Las Vegas. The last of these types of ensembles for her was The Steve Edwards Orchestra with whom she still sits in occasionally. She eventually started her own group then hit upon the idea to do a show based around the music of Phyllis Hyman.
"There were several singers that influenced me but Phyllis had a tremendous impact because my father was a huge fan. When he passed away 5 years ago, I decided to do the tribute shows…to Phyllis and in his honor. Over two sets I sang 25 songs with a 13 piece band, background vocalists, costume changes, some narrative – the whole thing. I started out doing the tributes as V.I.P. receptions with dinner on Mother's Day at the Dusable Museum. They completely sold out. So I started doing them at different spots all over town."
Jerry Peters recalls, "When I first went to hear Julia, I saw this girl lugging in all this equipment herself – a real do it your self-er. I could tell she'd paid a lot of local dues and had a lot of local fans to show for it. I was impressed. She sang a myriad of songs –from Michael Jackson to standards – and she was quite adept. For her record, one of the challenges we met was carving out her own projection of identity. It was clear she established her initial direction as a student of jazz vocals but I was amazed by how many dresses she could pull off the rack of her musical dress shop that fit just perfectly. I was trying to create the right garment for her based on where her life was at this moment. Songwriting was my entry into this business (via The Friends of Distinction's 1969 soul classic 'Going in Circles' with lyricist Anita Poree). A lot of my music had not been heard. My philosophy:
When Julia met Jerry, she was coming out of a very heavy time. "I had been divorced 6 months… still a very emotional time for me. Jerry and I talked about where I was in my life and career then he pulled some songs from his stash. One was 'I've Come Too Far to Turn Around' which I embraced as all about my journey in music, stepping out on faith. 'All Because of You' was originally a gospel song before they gave it to me – Lord before boy. I like the music and the way I sang it. Then 'Who's Gonna Hold Me Now' has that Chicago steppers beat. It feels good to have a song that associates me with the city in which I got my start. I'll never forget how much love these people have given me…the peace, joy and happiness of using the gifts God has given you for a living is awesome."
Interestingly, Jerry originally wrote "That's Not Gonna Get It" years ago for Anita Baker but it never got to her. "Julia is a 2nd soprano with a deep round sound," Jerry explains, "so you hear a lot of Sarah Vaughan inspiration who, in turn, inspired Anita Baker. Now, Julia Huff may be added to that list." For her debut's one cover, Julia picked the great Antonio Carlos Jobim's Brazilian ballad classic "Dindi." "I'm a frustrated jazz vocalist," Julia laughs. "I mean I am that girl! I've always been a fan of Latin rhythms…Latin everything! And 'Dindi' is simply a beautiful song. I love Carmen McRae's version and what El DeBarge did with it. And every time I perform it, I get an amazing response."
She wants to introduce herself slowly and surely. She's continuing to hone her vocal skills with A-1 singing coach Stephanie Spruill. And Julia's immediate goals are to travel farther and wider – perhaps as the opening artist for a major artist – and expand her brand by spreading love through song.
The Chi Town based star is now working with the 90's Baby himself, Producer, Songwriter & Arranger Herb Middleton who says that Julia Huff has so much potential that it's scary, but I'm up for the job of exposing this "musical gem" to the world through HMM and other company affiliates. Herb has said that he believes that the late Phylis Hyman who he had the honor of producing music for passed Julia Huff a baton.  
HMM RELEASE DATE APRIL 28 2020 "MAKE UP ON THE FLOOR" A NEW SINGLE BY JULIA HUFF PRODUCED & WRITTEN BY HERB MIDDLETON
GET TO KNOW EMMANUEL WITHERS