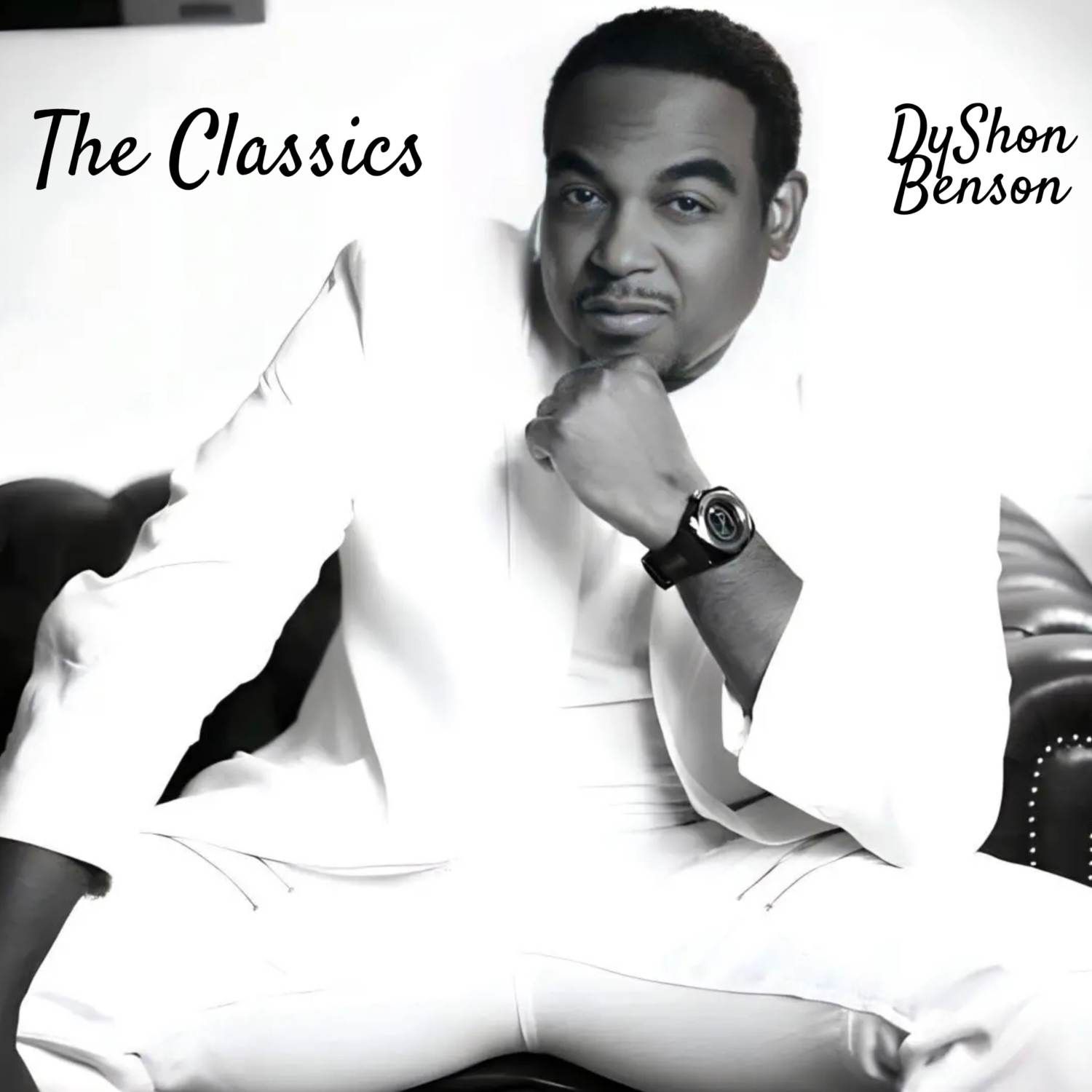 "THE CLASSICS" 2/10/2023
A native of Philadelphia, Dyshon is an accomplished R&B recording artist, songwriter and producer who is famously known for his role in Az Yet, a Philly-based R&B group whose coming out party was spearheaded by the hit songs "Last Night," as well as the cover, "Hard to Say I'm Sorry," a hit that was originally performed by Chicago.
A prominent Grammy-nominated, award-winning  R&B group that was produced by Kenneth "Babyface" Edmonds of LaFace Records, Dyshon bolted Az Yet in 1995 to pursue a solo career.
He has since been as good as advertised.
"DyShon Benson is actually what the doctor ordered,"Singing is not just what he does. It's who he is."
A beloved globally-acclaimed R&B recording artist I his own right, Dyshon has been singing since the tender age of five. His genuine talent, coupled with his keen ability to entertain the masses were evident as a child, considering many who have followed his gift appropriately described him as one who was "definitely born to sing" — a proven fact that was ultimately reinforced in his first performance in a junior high talent show, during which his road to stardom was discovered.
IN GREAT COMPANY — Savoring the luxury of working with producers such as Neyo, B Slade, and Babyface camp, Antonio Dixon, Dyshon's "The Loneliness" is accompanied by a cover image of Babyface, an 11-time Grammy Award-winner who produced eight solo and six collaboration albums between 1986 and 2014.
After his untimely departure from Az Yet,  Dyshon was destined to retain the revered household name his fanbase had come to embrace when he first set foot on the R&B's grandest stage.
To his distinctly unique credit, DyShon recorded two singles for the Lion Gate film soundtrack, "O". Consequently, his single, "Thug Lady," was charted on Billboards in 2002.
Not to be outdone, Dyshon would ultimately release "My Story," an album that is comprised of 12 songs, arguably one his most well-publicized milestones before he rejoined Az Yet for a second run that would last for five years.
Savoring the luxury of working with producers such as Neyo, B Slade, and Babyface camp, Antonio Dixon,  
DyShon Benson is being courted by MoonTown Records & Publishing, a company founded by Herb Middleton. Mr Middleton refers to "The Classics" EP as a small appetizer, a musical taste of what's to come in the near future. 
A remake of an original song written by BabyFace is one of the standout features that appears on DyShon's upcoming EP titled "The Classics" Produced by Herb Middleton will be released on all digital platforms in the spring of 2023